Partnership: Brokerage Event
SPARTA invites all to its SPARTA (Remote) Day & Brokerage Event. The SPARTA (Remote) Day will be held online on the morning of 22nd June from 9h30 to 13h. This event will show a quick overview of SPARTA Partnership, Programs and Roadmap.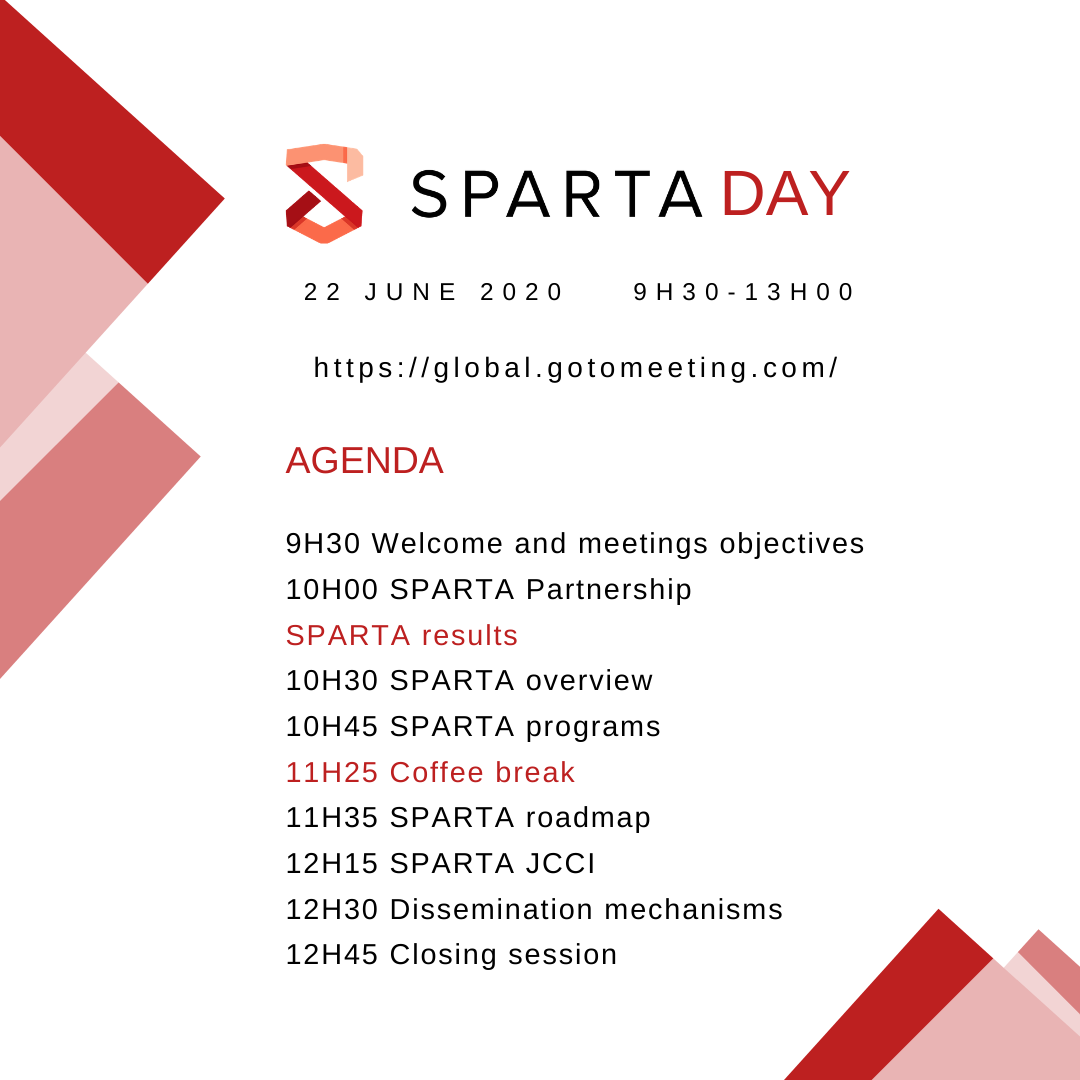 The afternoon of 22nd June will be the first SPARTA Brokerage Event. It will be open to SPARTA Partners, Associates and Friends and will showcase presentations from SPARTA Associates as well as a concrete brokerage event. The brokerage event should be the occasion to find and participate in new project ideas inside the SPARTA Network!
To register send a mail to sparta_partnership@iit.cnr.it